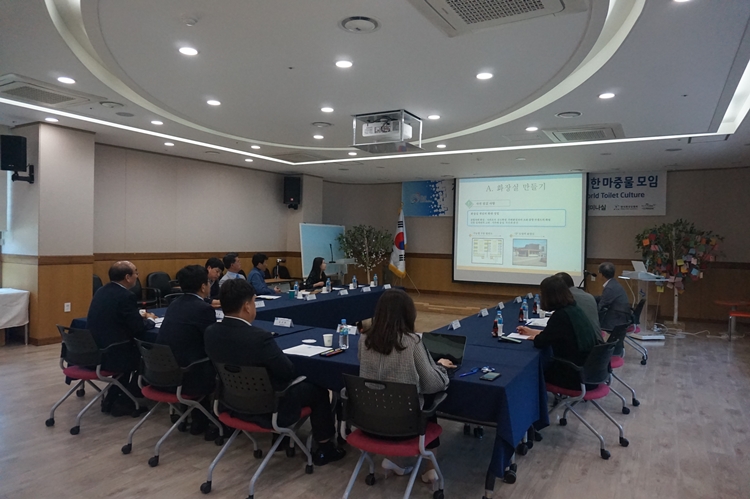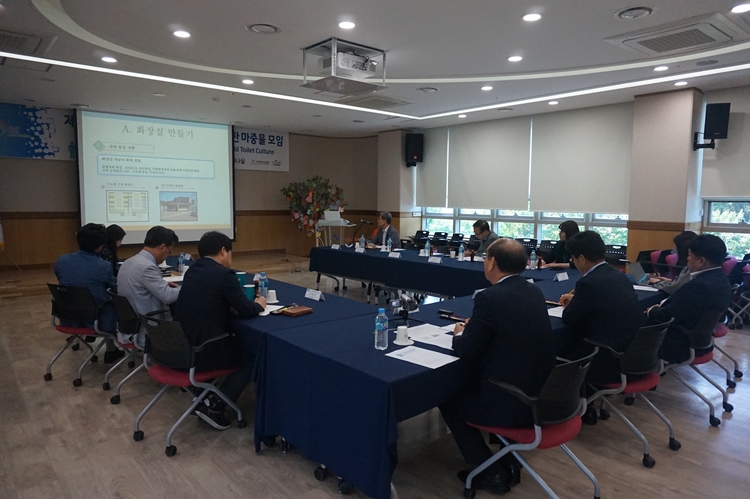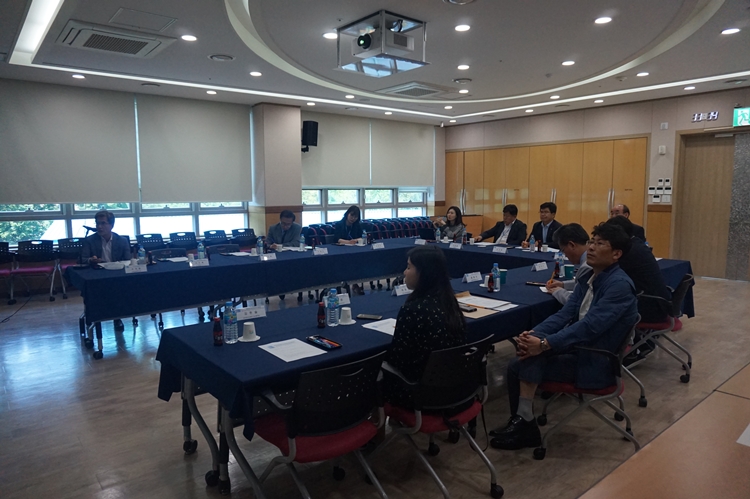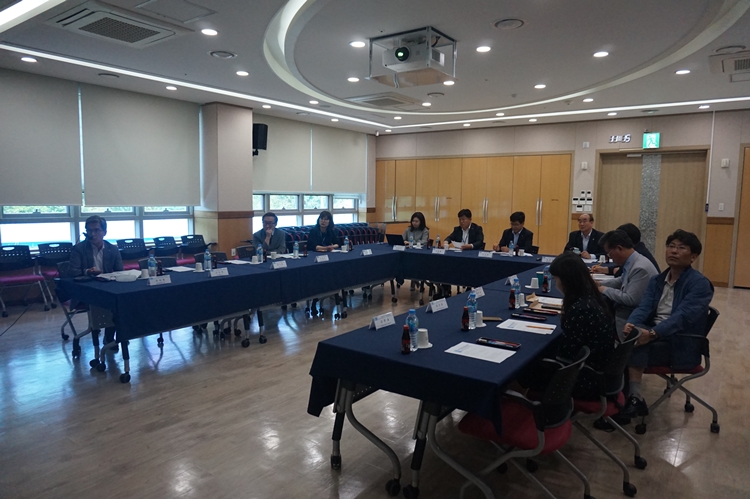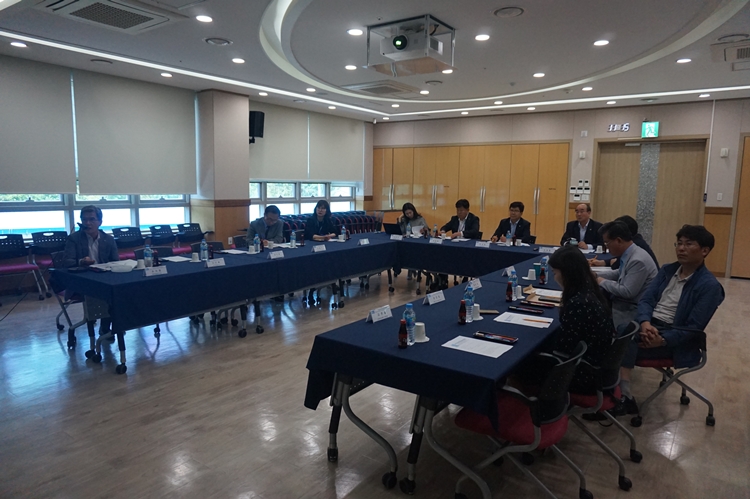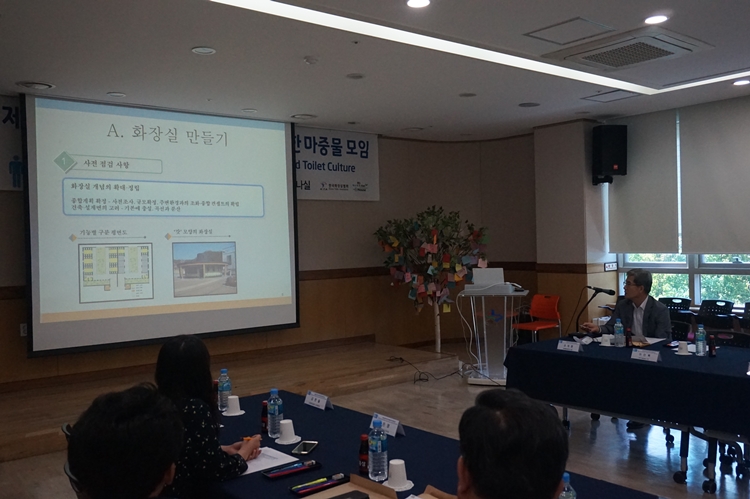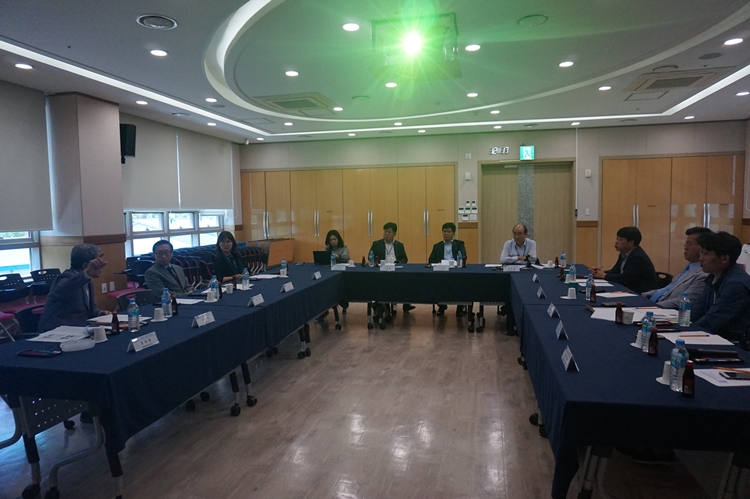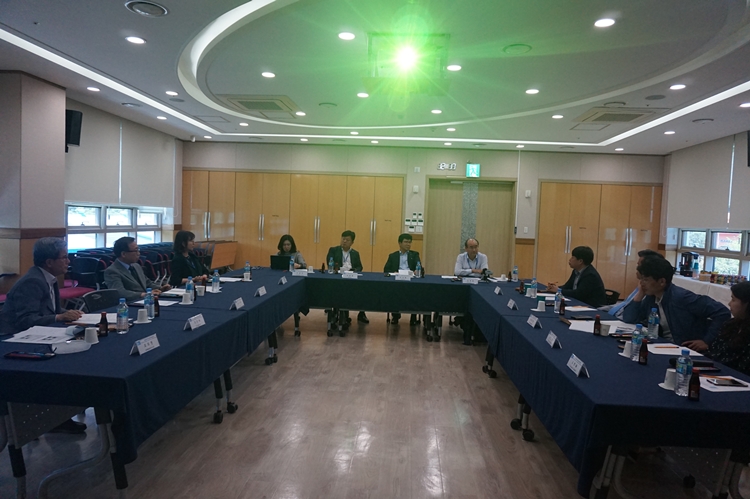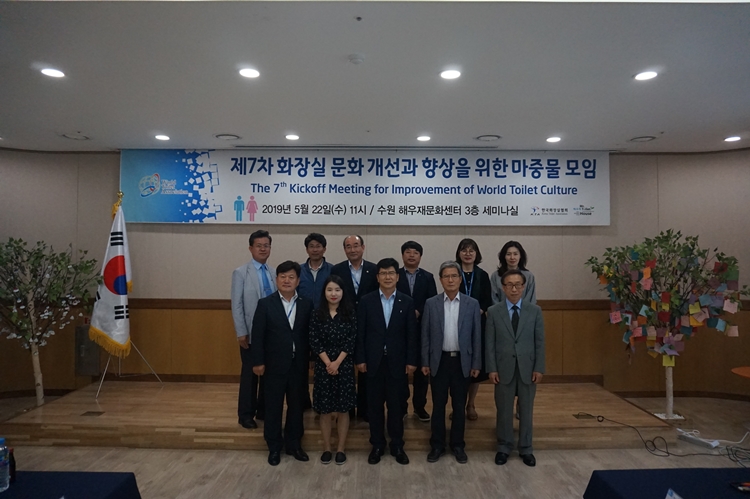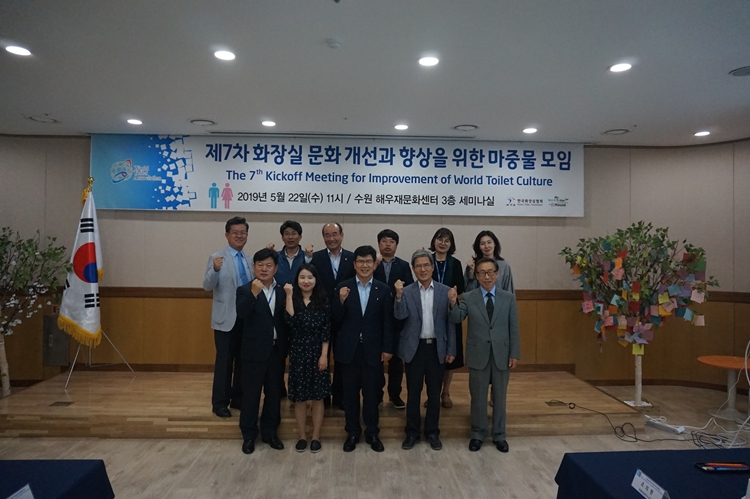 The 7th Kickoff Meeting for Improvement of World Toilet Culture was held at Haewoojae Culture Center, Suwon on May 22nd, with presence of Kyo-won Kim, Director General of Environmental Bureau of Suwon City and 13 panels.
Ui-hyeon Cho, Director General of Korea Toilet Institute delivered his lecture regarding on Public Toilet Standard of Installation and Operation. It was about construction, maintenance, user's etiquette, water saving, safety, noise, bad odor and etc. focused on flushing toilet. The finalized standard will be proposed on WTA General Assembly.
화장실문화 향상을 위한 마중물 7차 모임이 22일 해우재에서 수원시 김교원 환경국장 등 13명이 참석하여 개최되었다.
한국화장실 연구소 조의현 소장께서 발표한 공중화장실 설치 및 운영 표준안을 경청하고 수세식 화장실을 중점으로 건축, 유지관리, 이용자 에티켓 부분에 대해
절수와 안전성, 소움, 악취, 배려 등을 토론을 통해 정리해가는 시간을 가졌다.
정리된 표준안은 세계화장실협회 총회에 제안할 계획이다.