Welcome Address
Honorable members of World Toilet Association and the persons interested.
This is Yeom, Tae-Young.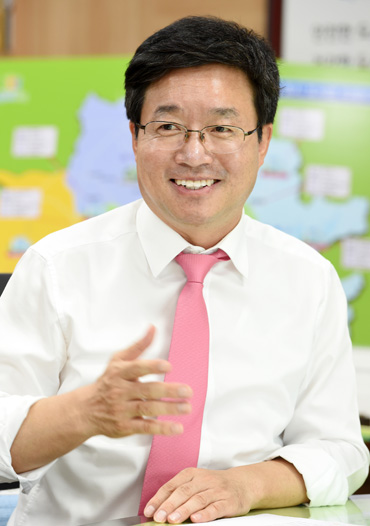 We welcome twelve years from foundation of World Toilet Association with a slogan that revolution of toilet changes human's future.
Our passion to lead toilet culture that no one is interested has focused on the purposes of association along with applauding Mr. Toilet's 10th year.

We held an 2018 extraordinary general meeting and 10th regular board meeting at Cape Town in South Africa last year that Fourth executives of our association has been launched. In the meeting, we established regulation and discussed about next meeting location and business plan.

And also we set our goal realization of UN SDGs 6-2 with around 150 participants from 22 countries through three keynote speeches and presentations on the topics of sustainable hygiene, human waste, water management system, all based on the "Toilet for All".

We have invited the parties concerned with Toilet business, educated toilet culture and technology and shared policies and instances on the global culture of toilet so that we can establish our strong base. Through having five meetings for improving toilet culture, we have prepared a process for standardization in terms of water saved toilet and standard technology of toilet.
In addition, we have submitted a proposal to collaborate with UN NGO by emphasizing our last two years accomplishment with UN Economic and Social Council and we now anticipate positive outcomes to acquire it coming July.

This year, the department to support developing countries has plans to built two more toilets through a review process.
And also, Leader's forum that invites persons concerned in developing countries will be held in connection with Suwon international sewage and toilet expos for the grand opening.

Now our association will focus on the expanding member countries, preparing funds, and securing stability. And we will prepare requirements to smooth partnership with UN NGO association.

In the 11th regular board meeting will be held in Islamabad, Pakistan, we should recognize the importance of global toilet culture and derive to make it settle down as an universally social movement.

With our faith to change human's future by revolution of toilet, we will collect our capabilities and move forward to the future for unity. We would like to ask for your continued participation and support for progress in future.
Thank you.