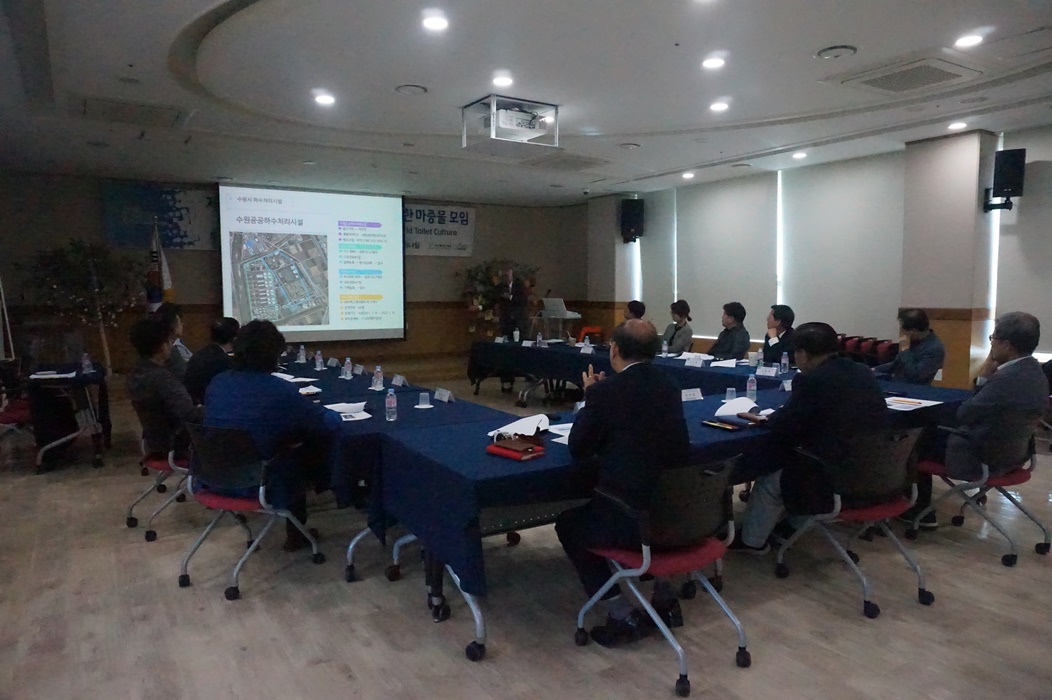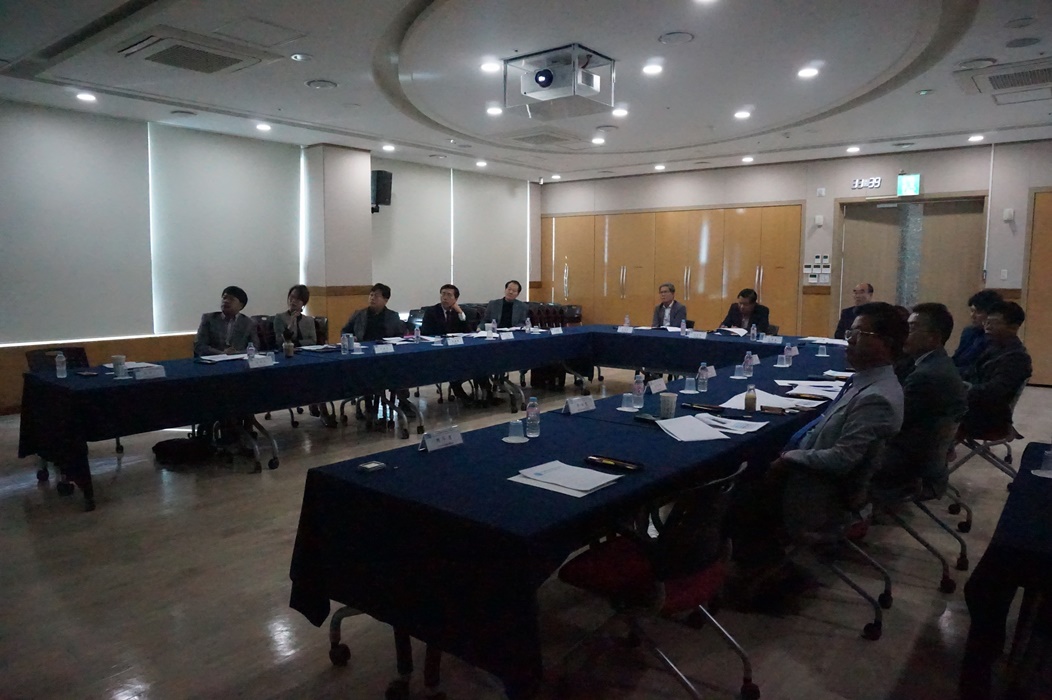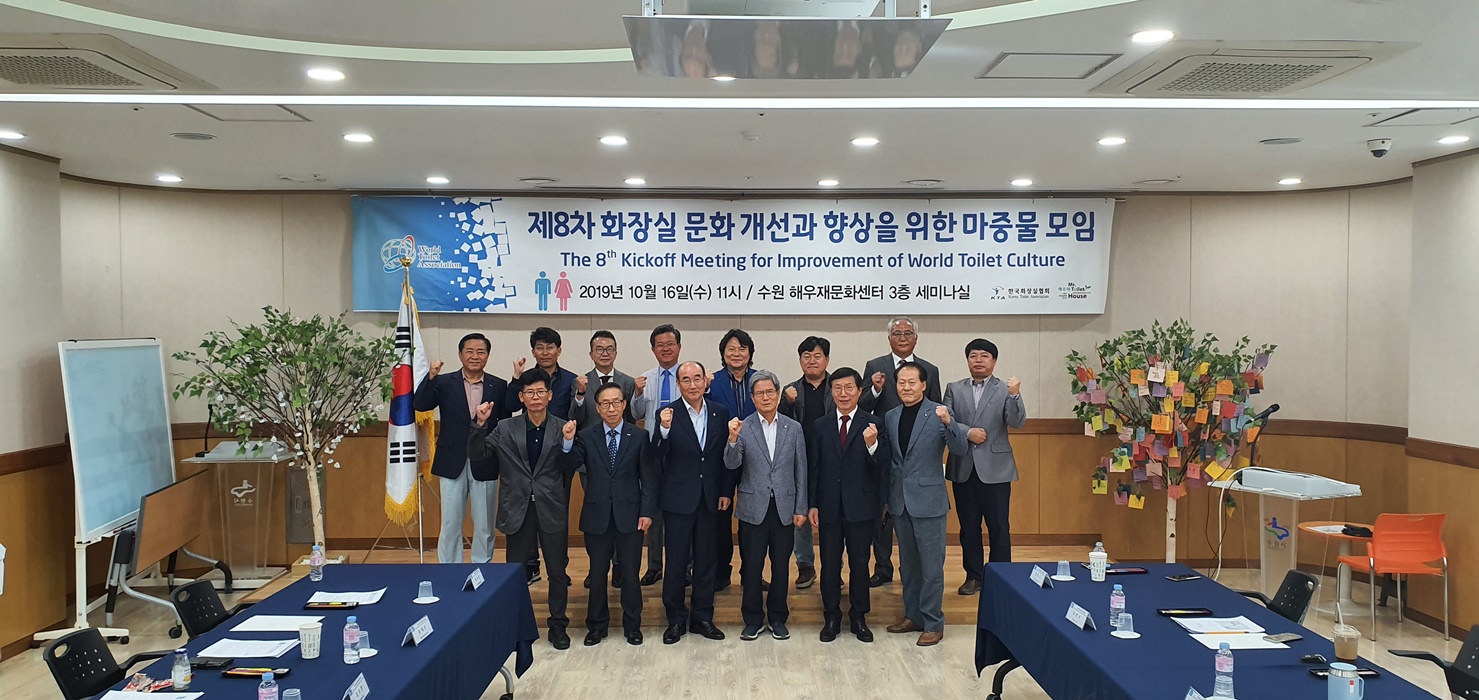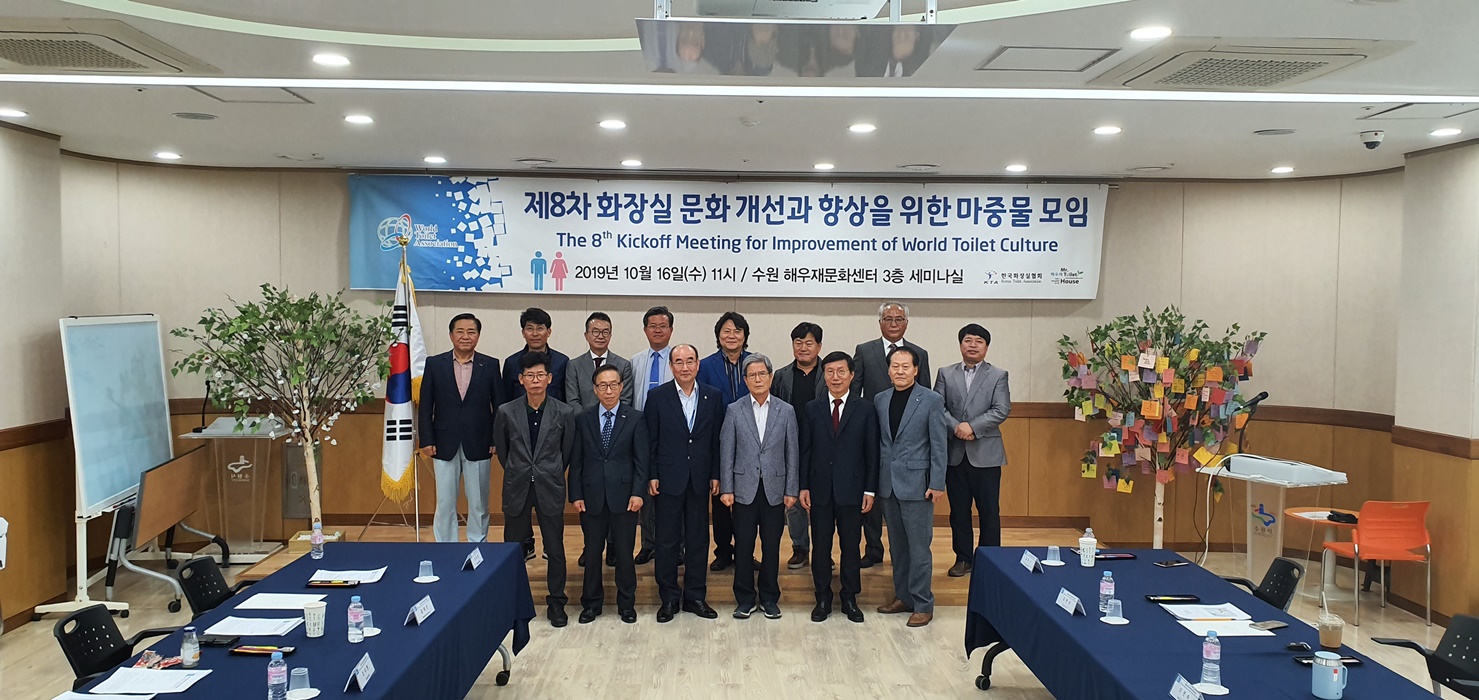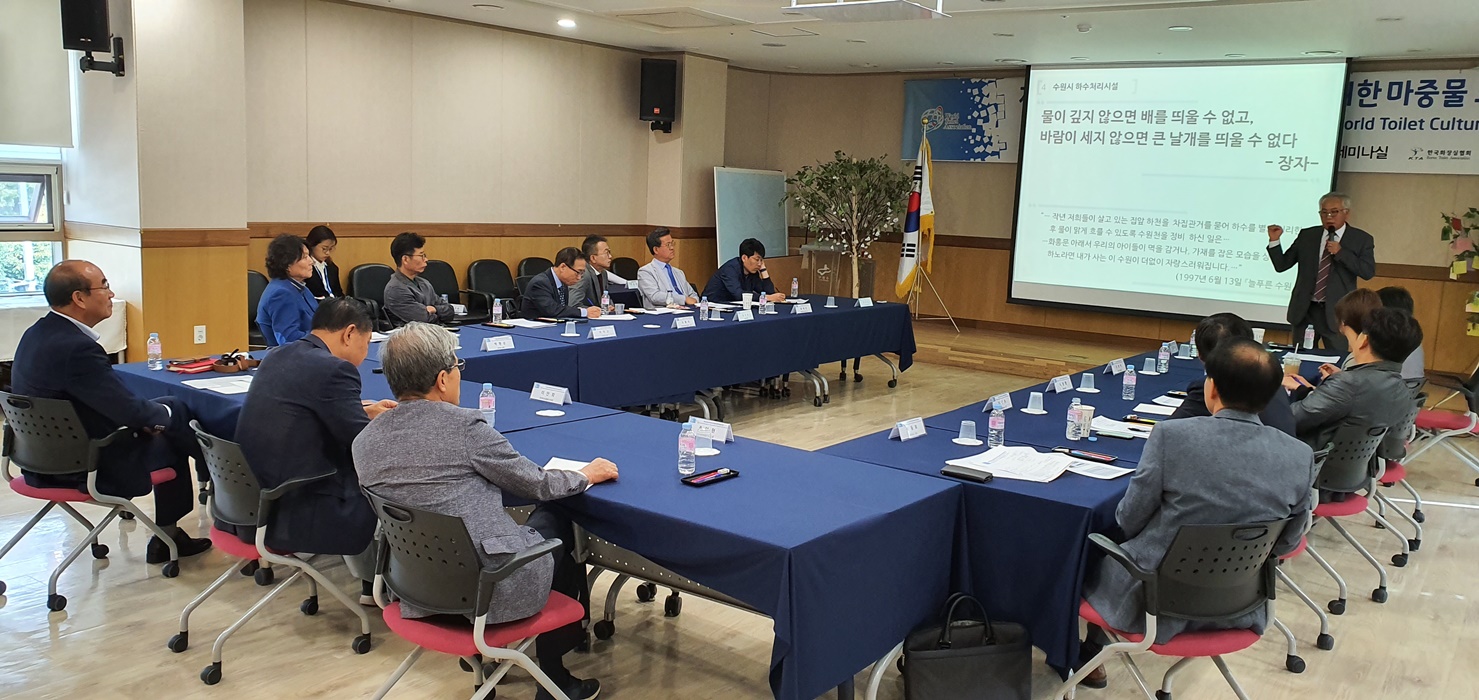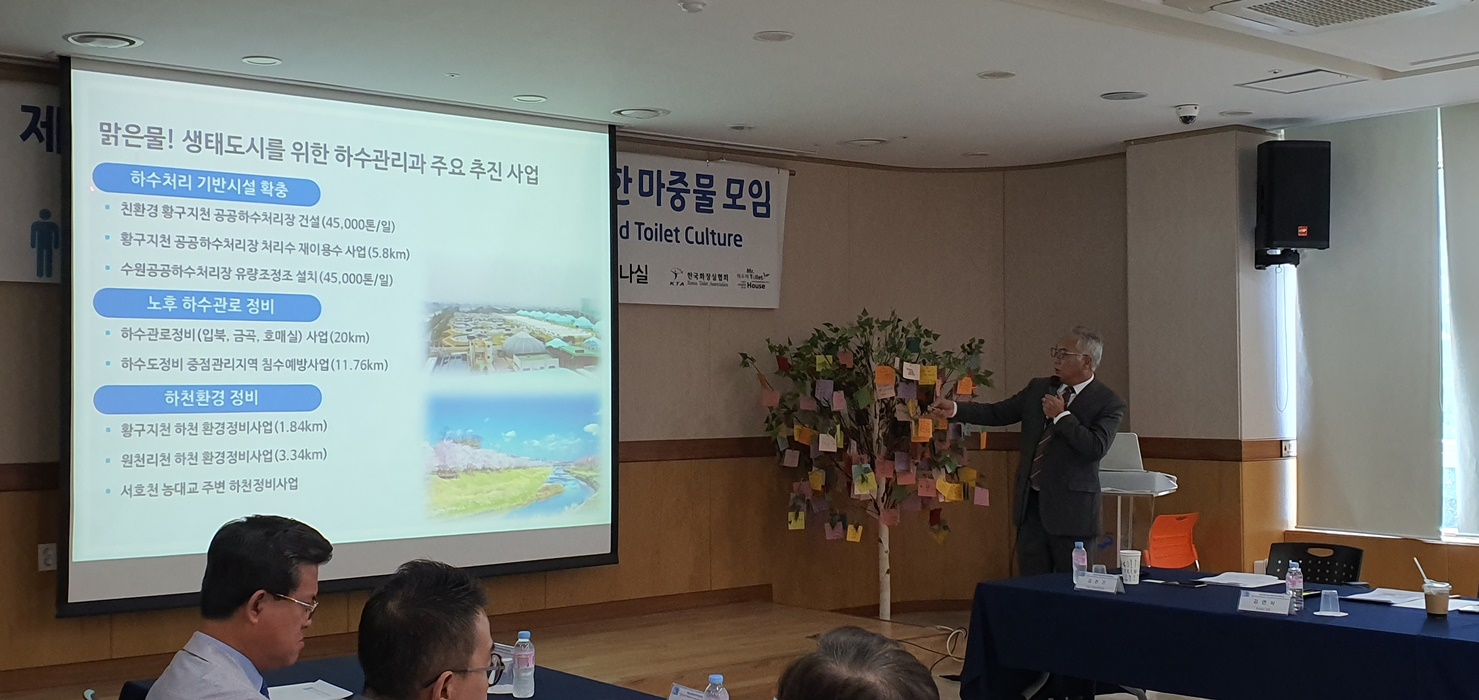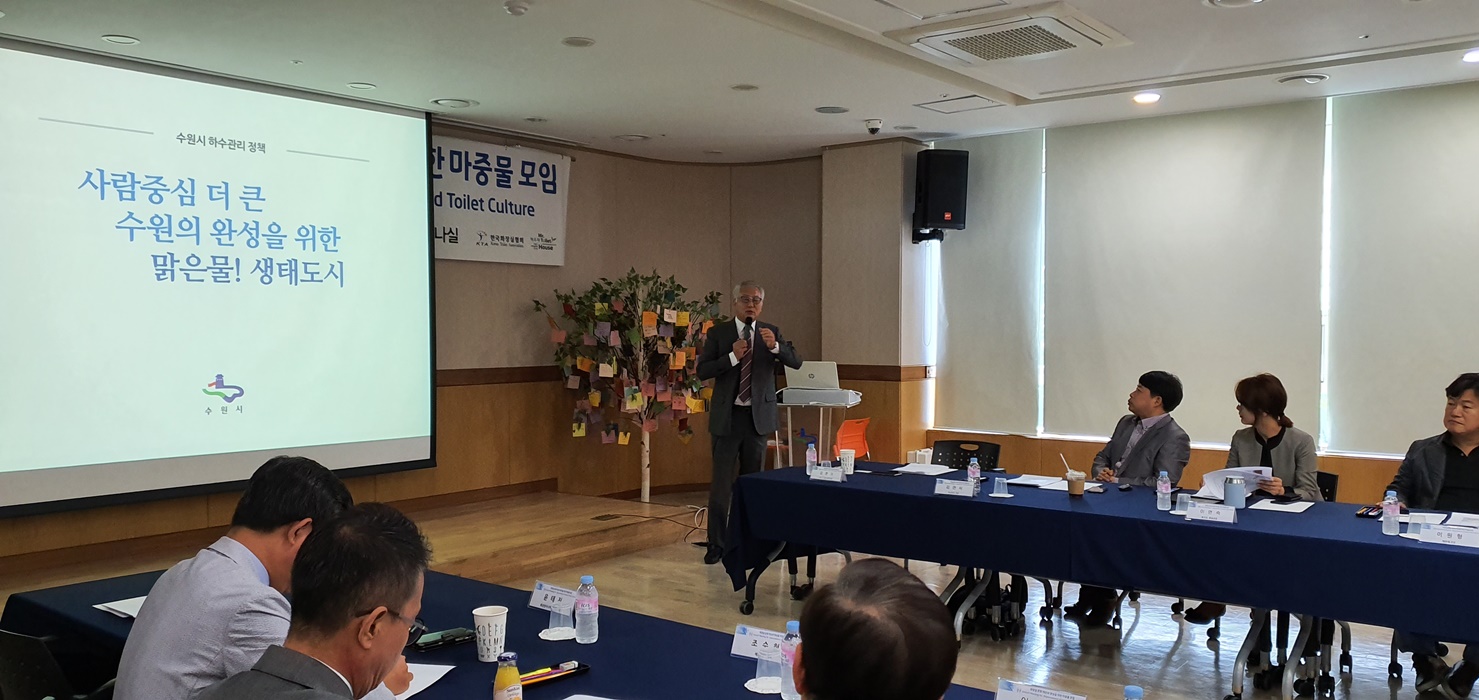 화장실문화 향상을 위한 마중물 8차 모임이 16일 해우재에서 한국화장실연구소 조의현 소장 등 16 명이 참석하여 개최되었다.
수원시 김찬기 과장이 발표한 수원시의 하수관리정책을 경청하고 상수도와 하수도의 중간에 위치한 화장실이 환경 위생에 미치는 영향에 대하여 토론을 하였다.
The 8th Majoongmool meeting for improvement of toilet culture, was held at Haeoojae with 16 participants with Uihyeon Cho, Director General of the Korea Toilet Institute, on Oct. 16th, 2019.
Chan-gi Kim, Director of Suwon Municipality Government, delivered his presentation on Suwon's Sewage Management Policy, and discussed the impact of toilets which is located in between of water supply and sewerage systems on the environmental sanitation and hygiene.